DSG Allure- The Social Media House
DSG Allure assists companies or brands with diverse aspects of their social media marketing strategy by bringing into play result-driven services around social media, content & community management, paid social media advertising, influencer marketing, and more.
7-Steps System To Create A Winning Social Media Strategy
It's easy to put a name on the internet, but, it's only worthwhile when you have some crazy followers to follow it. Let us help you to provide you with those crazy people by making such a presence of your brand on social media using our winning social media strategy.
Why Social Media Is Important To Your Business?
Today, every organization is going digital. WHY? Well, there is a reason. Let's take yourself as an example. If you're on social media, it's nearly impossible that you haven't clicked or engaged with any company's ad or page post.
Similarly, your target audience is no different. In this modern-day era, people spend a fortune of time on these social media platforms. Hence, your brand must have a social presence.
People look out for various products & services like yours on social media rather than just chilling out with their closed one's posts or any other political issues.
Social media allows you to interact with your target audience in various forms of advertising: a simple text post, a great image of your brand, or a video representing your brand's story. It's a great way of getting the most targeted leads for your business and convert them into raving fans with continuous engagement.
Our Top-Notch Social Media Services

Do I Need A Social Media Company To Promote My Business?
To understand this, you need to understand the scope of all social media platforms. Unlike every other advertising platform, social media platforms have their strengths and weaknesses. Yes, you can say that they're just social media platforms but they are quite different and tedious to understand from the perspective of marketing. To gain the cream results from these gigantic social media platforms, you need an effective social media promotion strategy which is the next to impossible task for an individual without complete knowledge and resources. Wouldn't it be time-consuming? Well, of course, YES! Plus, you may end up losing your hard-earned money while testing several things. But, the happiest part is- you don't need to. Let the experts do their job. We have a proven track record of deploying some of the most effective SMM (aka social media marketing) strategies to help brands reach their social media marketing goals. Whether you're looking to scale your business to new heights, increase your brand awareness, get more leads to your business, or increase your business's ROI- DSG Allure is here to help.
Social Media Marketing FAQs
It depends upon your advertising budget. However, we can apply both organic and paid advertising approaches to grow your brand's followers.
TIt depends upon your social media campaign goal. If your goal is to increase the number of followers then you may see some fruitful results in the first 30 days and then a continuous increase thereon. However, if your brand's goal is to boost conversions then you should consider our paid services to get faster results.
Our social media marketing services help you gain continuous engagement & new followers with the help of our organic marketing tactics. However, if you wish to get some urgent traffic then we advise you to use our paid social media services..
Our Portfolio
Our latest work and case studies of Digital Marketing is just to show a glimpse of our deliverables and achievements so far. This has been our way of showing our continuous successful journey of giving best to the businesses in every aspect.
Our Clients
Blend of Clients from all over the world reached their desired marketing & revenue goals with our data driven approach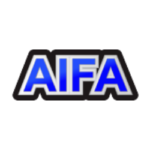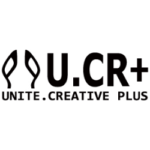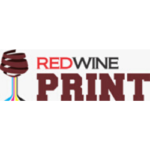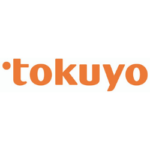 Lets Get Started Your Project